You can right-Click and Save the TI files so you don;t have to type them in yourself. You'll need to get the free TI Connect Software from education.ti.com.
My calculator recommendations are here
St Francis Picture
Store as Pic1 and use in the StartUp App to see it everytime you turn on your Calculator

Pic1.8xi
AMAT
This is a handy progrma for doing Gaussian Elimiation with the TI-83 or 84
AMAT.8xp


Makes a function to curve a test. Input the before and after grades for two, and it stores the linear function in Y1 Use the TABLE or the GRAPH to see the transformation for any score.
CURVE.8xp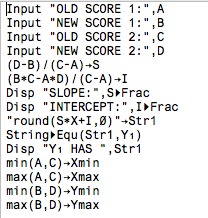 Simplifies a radical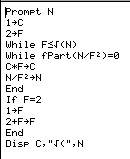 LAW
Law of Sines and Cosines

LAW.8xp
LAW89p
INVNRM82
The TI-82 does not have an InvNorm function, so this will do the trick: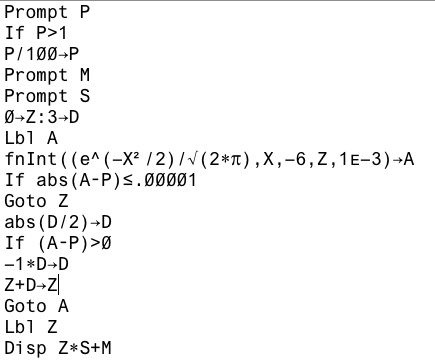 NORM.8xp
NORM.8xp
A Handy Menu program for Normal curve stuff from your TI-83 or TI-84
Click here for more info.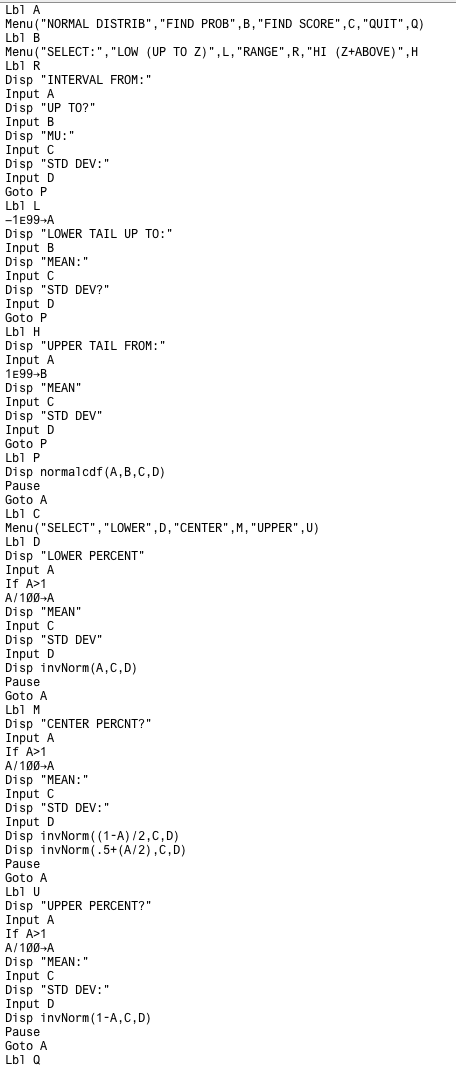 Finance Programs
Here is a Zip file with all the programs described at here
Crypto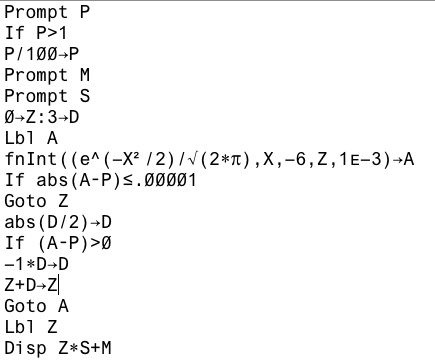 CRYPTO.8xp